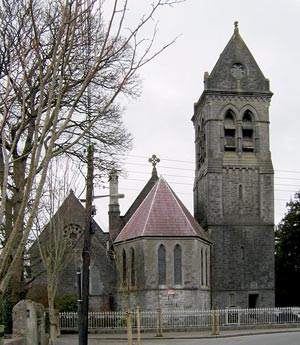 Ennis is the county town of Clare in Ireland. Situated on the River Fergus, it lies north of Limerick and south of Galway on the main N18 road connecting these two cities. Its name is a shortening of the original Inis Cluain Ramh Fhada ("Long Rowing Meadow Island").

Volume 1, Table 7 of the 2006 census indicates that Ennis had a population of 24,253 in 2006 making it the largest town in Munster and the sixth largest town in Ireland. It is the 10th largest urban centre in the country.

Source:

Ennis places

Other areas
Castlebar
Clondalkin
Cork
Dublin
Ennis
Galway
Kilkenny
Killarney
Letterkenny
Limerick
Waterford


Visit Ennis
Ennis is a truly outstanding town. Undiscovered by many visitors from abroad and other parts of Ireland. You can unwrap the secrets of Ennis by taking a short break with us, at any time of the year. Ennis, and its environs, boast a wide range of truly original visitor attractions. Lining its narrow, meandering streets is a bewildering variety of fantastic shopping opportunities: unique retail outlets with traditional customer service values. This service ethos extends to its superb range of hotels, guest houses and restaurants: extending from friendly family-oriented establishments, to something a little more special. Come inside, and unwrap a secret or two.