Africa / Tanzania travel directory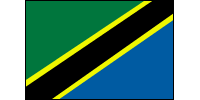 Tanzania is a country in East Africa. It is bordered by Kenya and Uganda on the north, Rwanda, Burundi and the Democratic Republic of the Congo on the west, and Zambia, Malawi and Mozambique on the south. To the east it borders the Indian Ocean.

The country is named after Tanganyika, its mainland part, and the Zanzibar islands off its east coast. Tanganyika united with Zanzibar in 1964, forming the "United Republic of Tanganyika and Zanzibar", which later the same year was renamed the "United Republic of Tanzania".

In 1996, government offices were transferred from Dar es Salaam to Dodoma, making Dodoma the country's political capital. Dar es Salaam remains as the principal commercial city.

Source:

Tanzania places

Other areas
Algeria
Egypt
Namibia
South Africa
Tanzania


| | |
| --- | --- |
| Tanzania links | Links Categories |

African heart
Safaris in Tanzania - Discover the African wilderness on a safari in Tanzania, Kilimanjaro trekking or a tropical Holiday on the island of Zanzibar. Safaris in Tanzania and Kenya - Kilimanjaro climbing - Zanzibar holidays.